---
Yaesu FTM-6000R Mini-Manual
---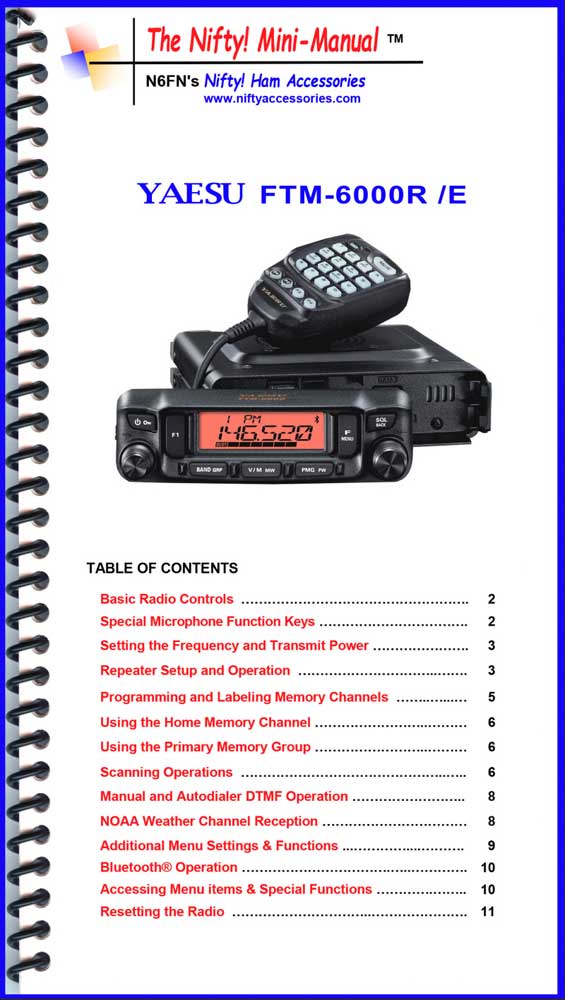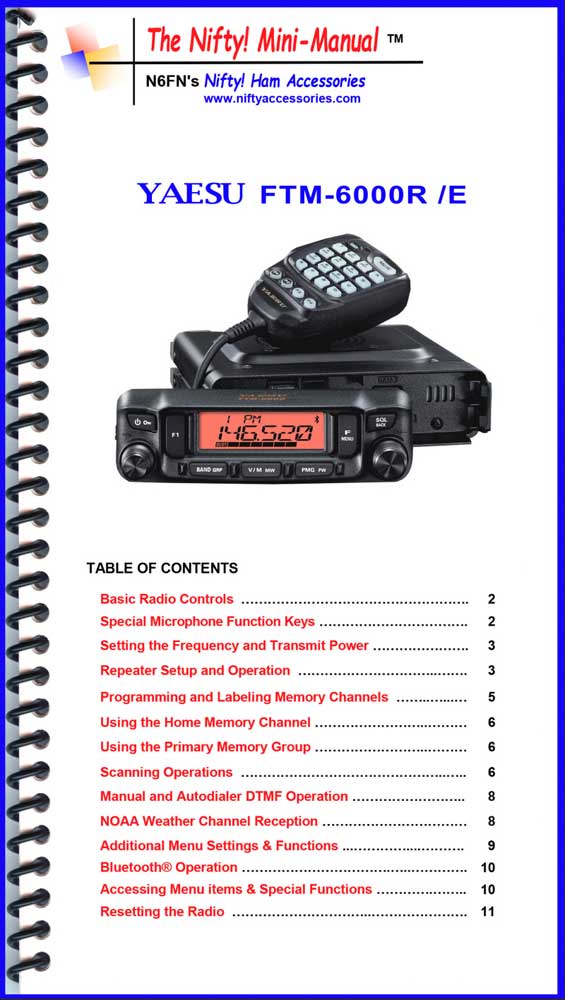 Product Description
FUTURE PRODUCT: Release date approximately August 2022.
Compact FTM-6000R Mini-Manual. Size, 4.5x8 inches. Twelve high-quality laminated pages, loaded with detailed instructions. Ideal short-form guide for setting-up and operating the capabilities of this radio found in Yaesu's Basic and Advanced manuals, including the features of the new Easy to Operate Interface and hands-free Bluetooth® operation
Nifty! Ham Radio Mini-Manual
Provides clear descriptions for all controls, setup menus and modes of operation.
Simple step-by-step instructions, augmented with useful hints and explanations.
Indexed and organized for quick access to what you need by mode of operation.
Color-coded, clear and easy to understand instructions that clarify operation.
Smaller, faster and easier to use than the factory instruction manual.
Laminated for durability and water resistance, great for GoKits.
Compact: 4.5 x 8 inches, fits in a map pocket, small enough to be kept with the radio.
Program your ham radio wherever you are at. An essential operating accessory!
Product Details
Part Number: MM-FTM6000R
Size: 4.5x8 inches
Pages: Twelve, high-quality laminated
Purchase
OUT OF STOCK. We're working on getting this item restocked. Please check back soon.
MM-FTM6000R Price:
$

18.95
---
Ordering Information
Nifty Accessories is temporarily closed until August 12th. Products can still be purchased as noted below.
Any product with an "Add to cart" button and "IN STOCK" may be purchased and shipped during the temporary closure. The warehouse is still shipping to US addresses only.
No shipping from Nifty to International locations during the closure.
Products may be purchased from our distributors.
Products may be purchased from Amazon.
No support is available during the closure.
Thank you for your patience and understanding!
---
Related Products